Nintendo continues to deliver great titles for fans who are always looking for exciting content from the developer and publisher. While the catalog of its games is vast, and when they're available for free, it's a time to celebrate.
ADVERTISING
The article continues below this ad
And speaking of free games, Nintendo has offered two amazing Switch games that are absolutely free right now.
DIVE DEEPER
ADVERTISING
The article continues below this ad
Nintendo is making these two games free for the Switch before the Mario Kart 8 DLC arrives!
Famous YouTuber Zach, on his SwitchForce channel, unveiled two brand new games available for free right now. While one is Yu-Gi-Oh! Master Duel, the other is Chocobo GP.
Yu Gi Oh! Master Duel was released earlier this year on January 18. Apart from Nintendo Switch, it has also arrived on PC, PlayStation 5, PlayStation 4, Xbox Series X and S, Xbox One, iOS and Android.
Basically, it is a collectible card game, developed by Konami. So far, it has managed to attract millions of players. Yu Gi Oh! Master Duel has a fast matchmaking system but the experience can feel a bit flawed. Simply because the optimization for the Nintendo Switch is not done properly, according to Zach.
Nintendo's second free game is Chocobo GP was released on March 10. Right now players can grab it without paying the usual price of $50 for this kart racing title. Developed by Arika and published by Square Enix, it is essentially a spin-off from the Final Fantasy franchise, on its 35th anniversary.
ADVERTISING
The article continues below this ad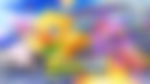 Chocobo GP has an online mode that features a tournament in which 64 players can compete simultaneously. It starts with eight-player races, then the winners move on to the next rounds. Ultimately, one player emerges as the true champion.
Although, according to SwitchForce, Chocobo GP is no match for a game like Mario Kart 8. Still, it's a good competitive title for what it offers.
ADVERTISING
The article continues below this ad
What do you think of these two free games offered by Nintendo? Will you be playing them on your Switch while waiting for the Mario Kart 8 DLC? Let us know in the comments.
WATCH THIS STORY: Ranking the best-selling Nintendo 3DS games of all time